Haylee approached me via a mutual connection as she was looking to start up her own beauty business and needed a logo to officialise it! I was more than happy to help and work to a fixed price to suit her budget. So for a fixed cost we worked through a process of initial concepts, two rounds of refinements and the final high quality outputs! So to get started I put together a mood board of things she liked and other things that I thought fitted within her style.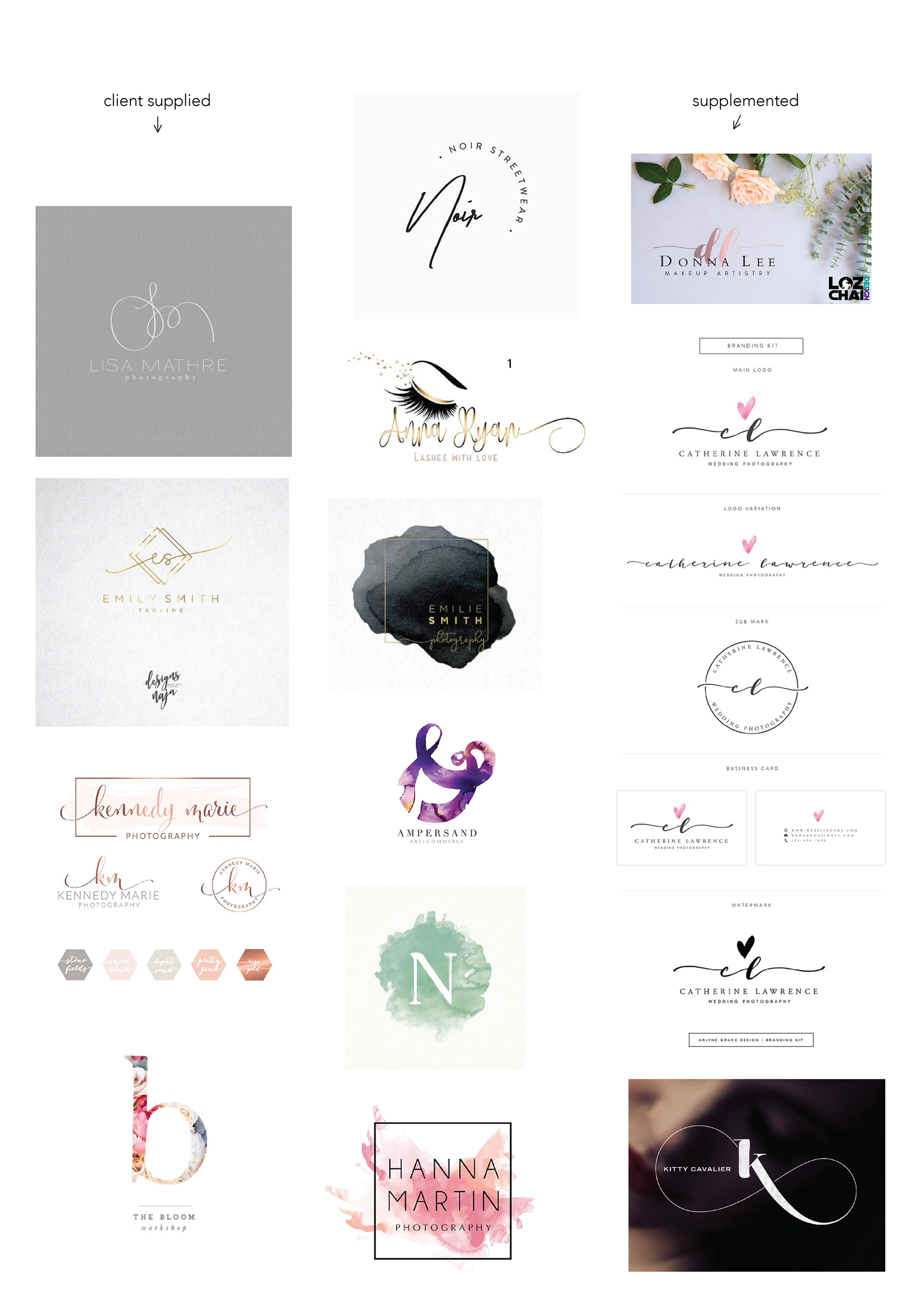 I started looking at fonts, and putting her letters together.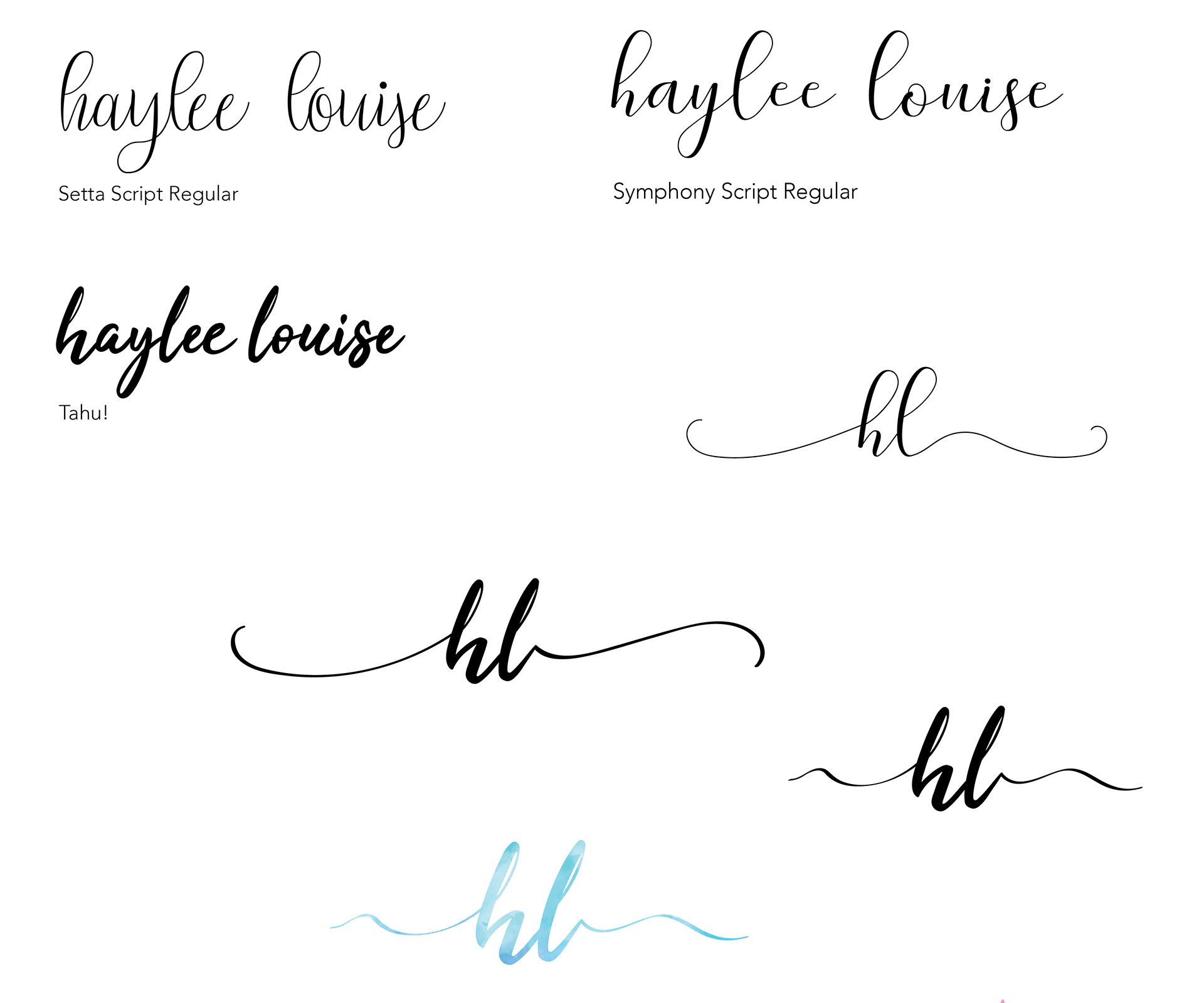 And then created the first round of concepts for Haylee.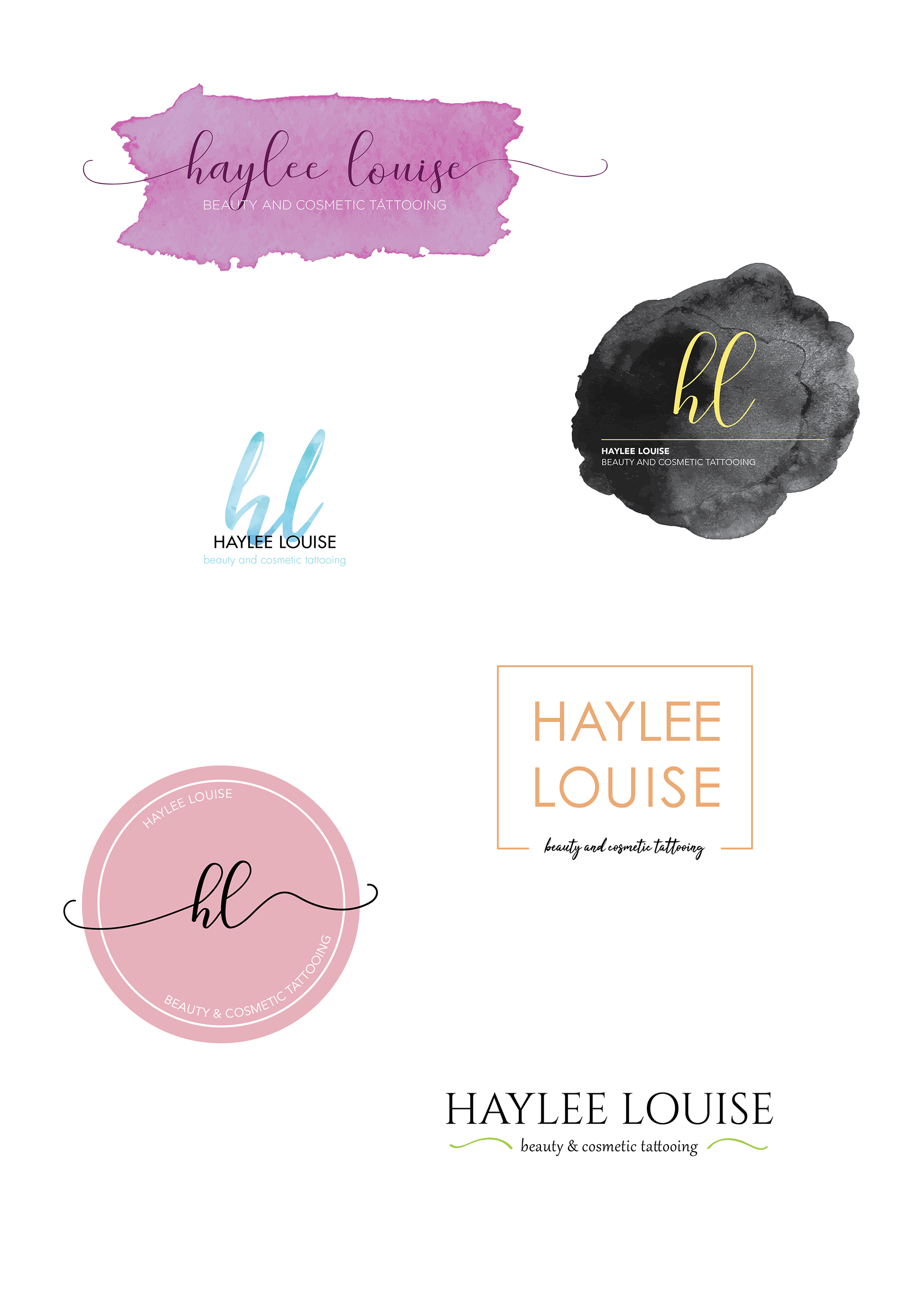 The blue watercolour was her favourite, although she liked the idea of containing it within a border of some sort. Colour wise she was unsure but initially thinking darker colours, navy blues, greys, golds? So with that I worked through a first round of refinements.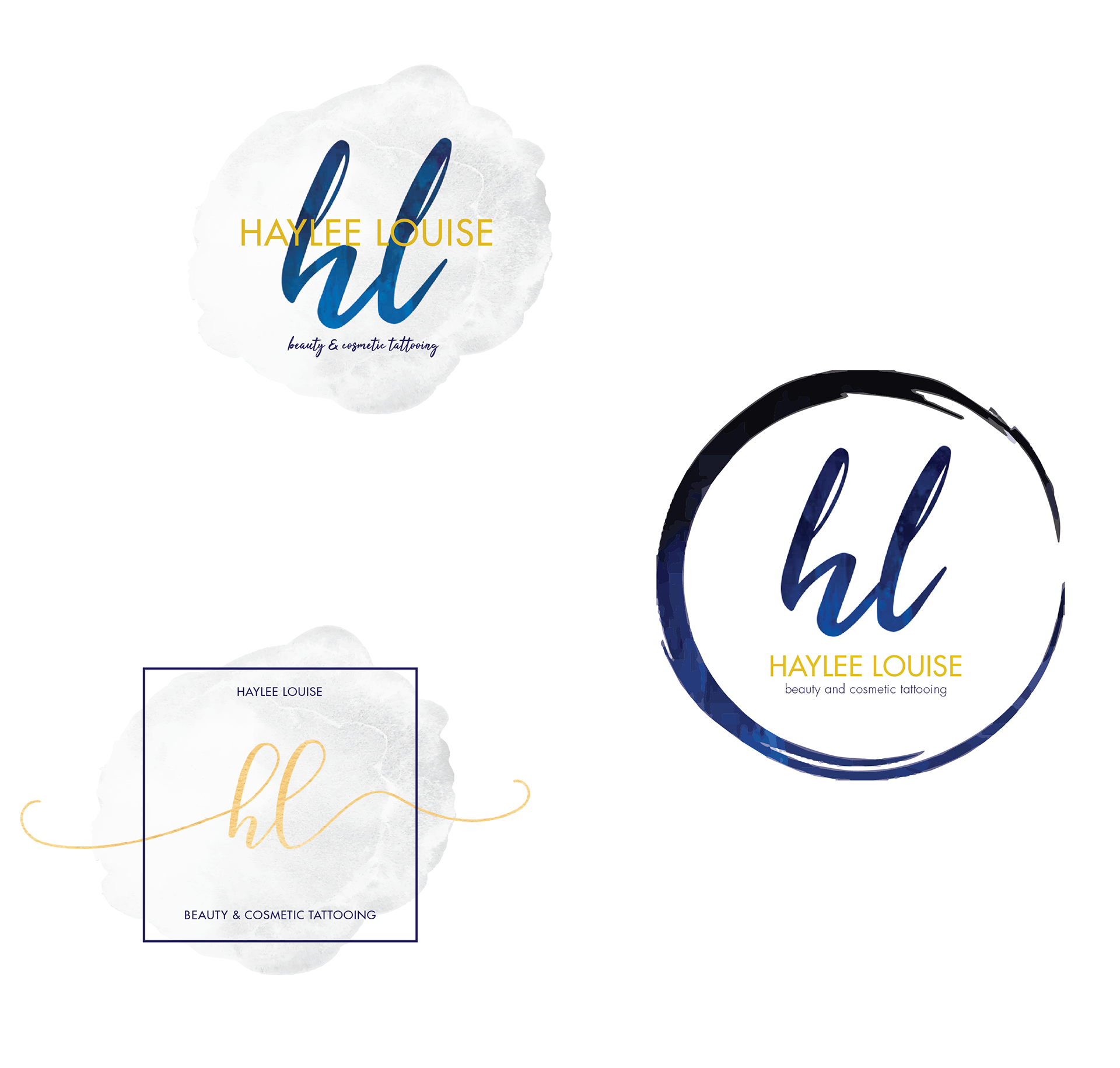 We were making really great progress with these and Haylee liked the circle option a lot! This was her fav and where she wanted the direction to continue, but wanted to see how it would look on a solid black background, circle blending light greys to white and same with lettering and possibly rose gold writing instead of yellow gold. So I created the following refinements.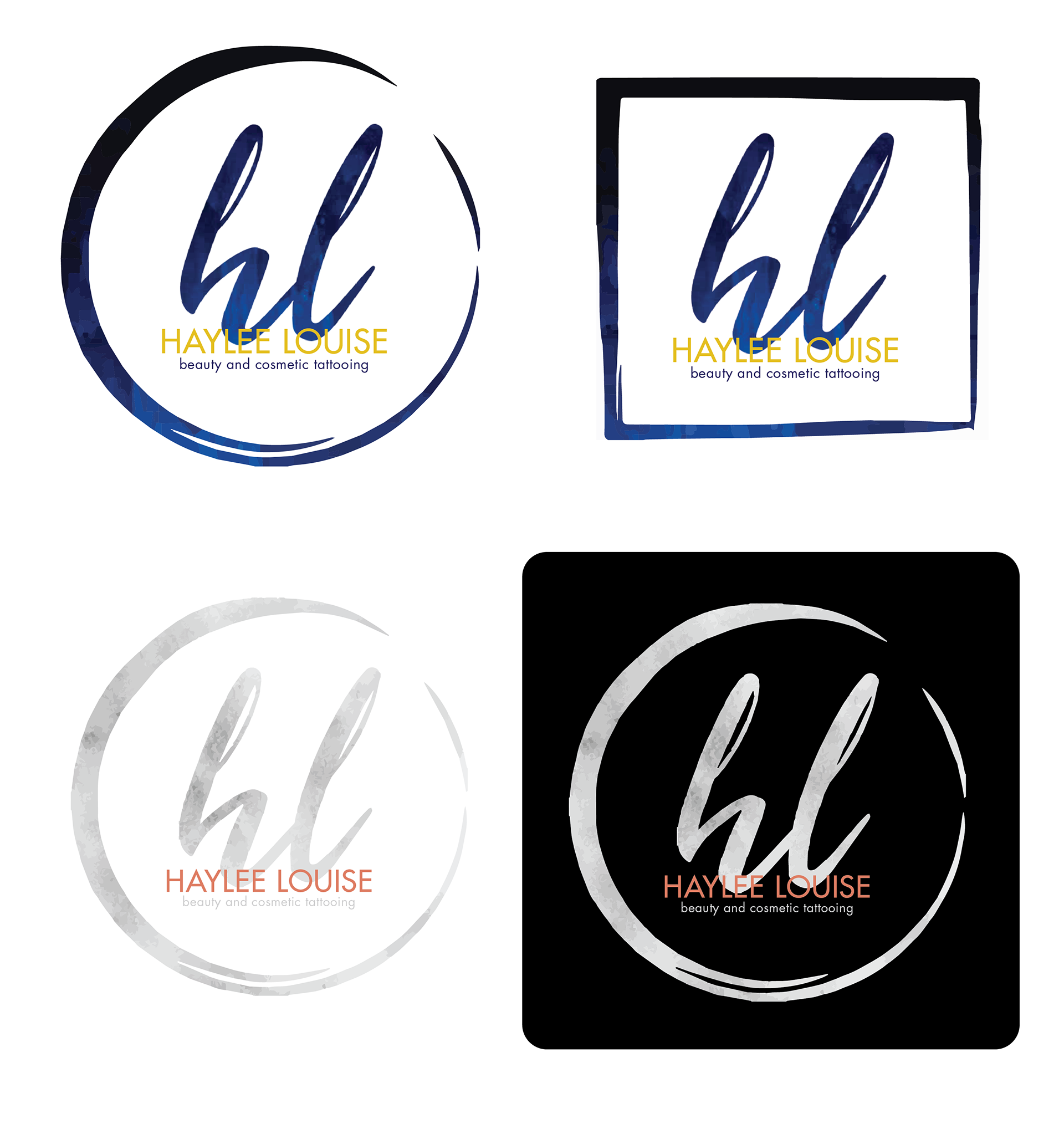 Haylee was ready to choose the grey (sitting on the white background), but wanted to see how it looked without the colour in her name and in different shades of grey. This was extra outside of our agreement but those last few changes are sometimes the difference between being happy or being thrilled with a logo, so I produced her a few more alternatives.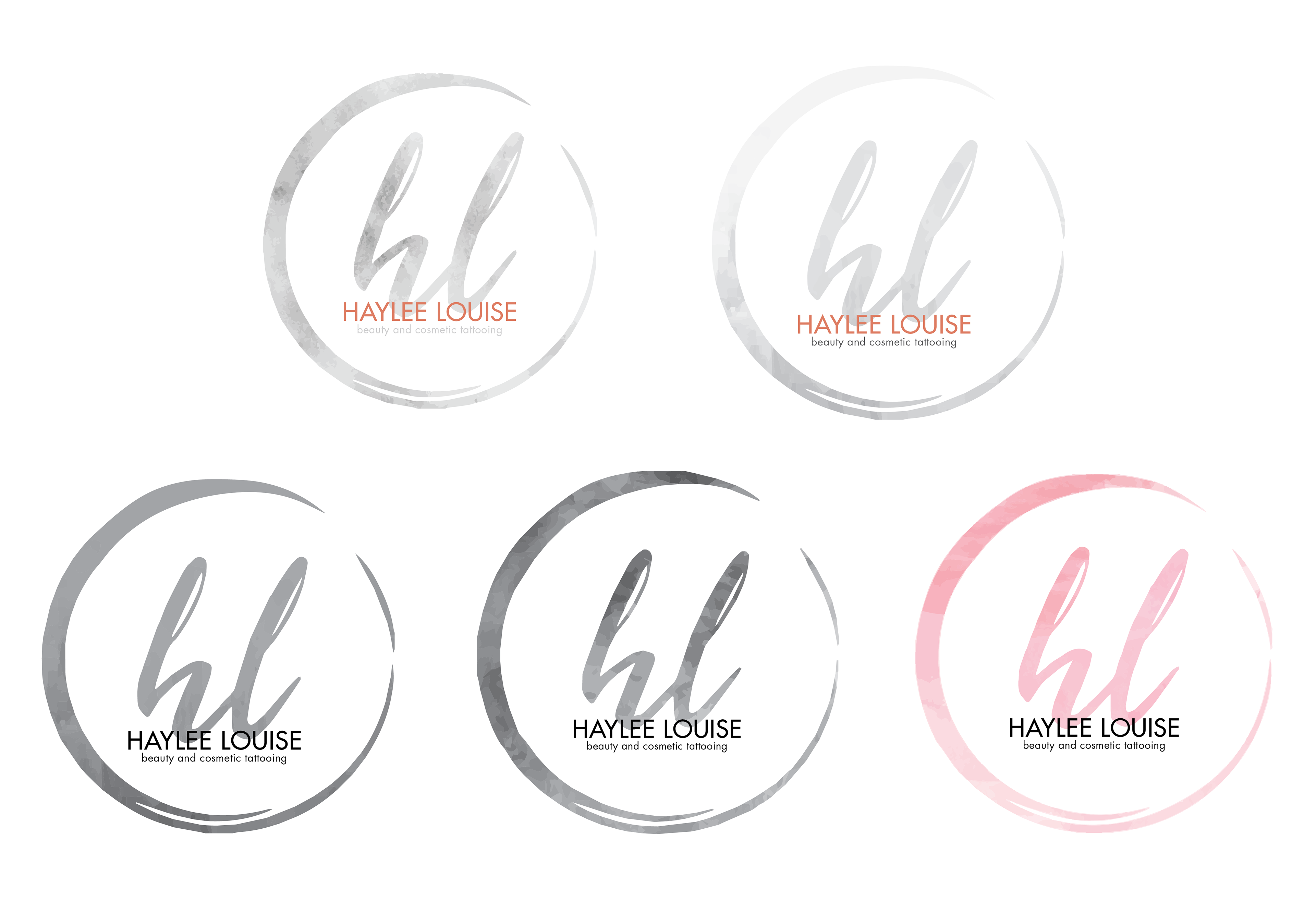 I also threw in a coloured option as a surprise for her as I wanted her to see that we could do a coloured and black and white option, but that colour just stands out a lot more. She absolutely loved it! And we packaged that up as her final logo (she requested a simple text option for some of her business signage too).