I was approached to help the New Zealand Fruitgrowers Charitable Trust with their rebrand. Creating a new logo, business cards, and letterhead.
To start with I read through some of their material and illustrated some of the visuals I associated with the brand to begin the creative process for the logo.
These are the first 11 concepts I sent through to the client.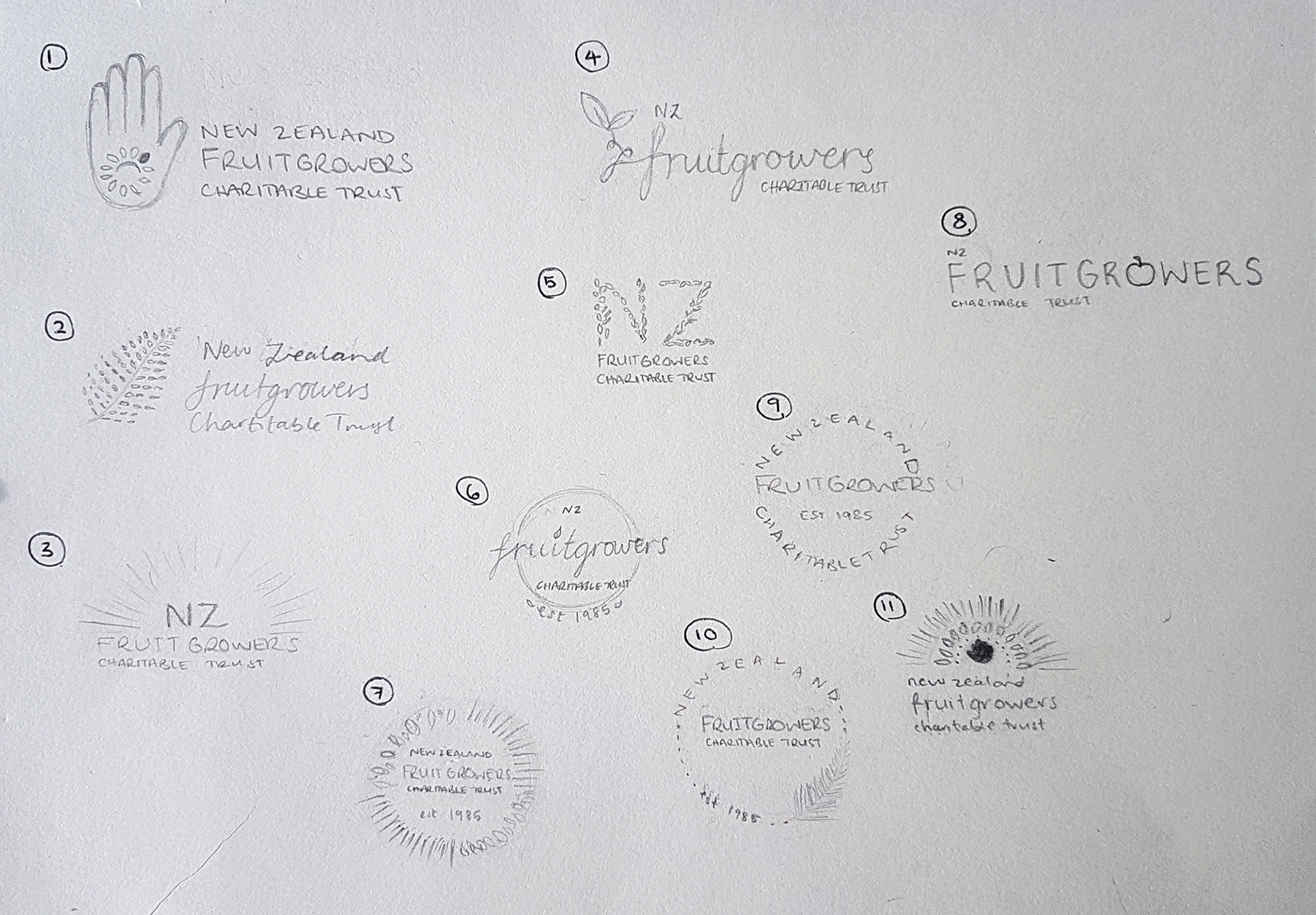 With feedback I then started to refine these drafts.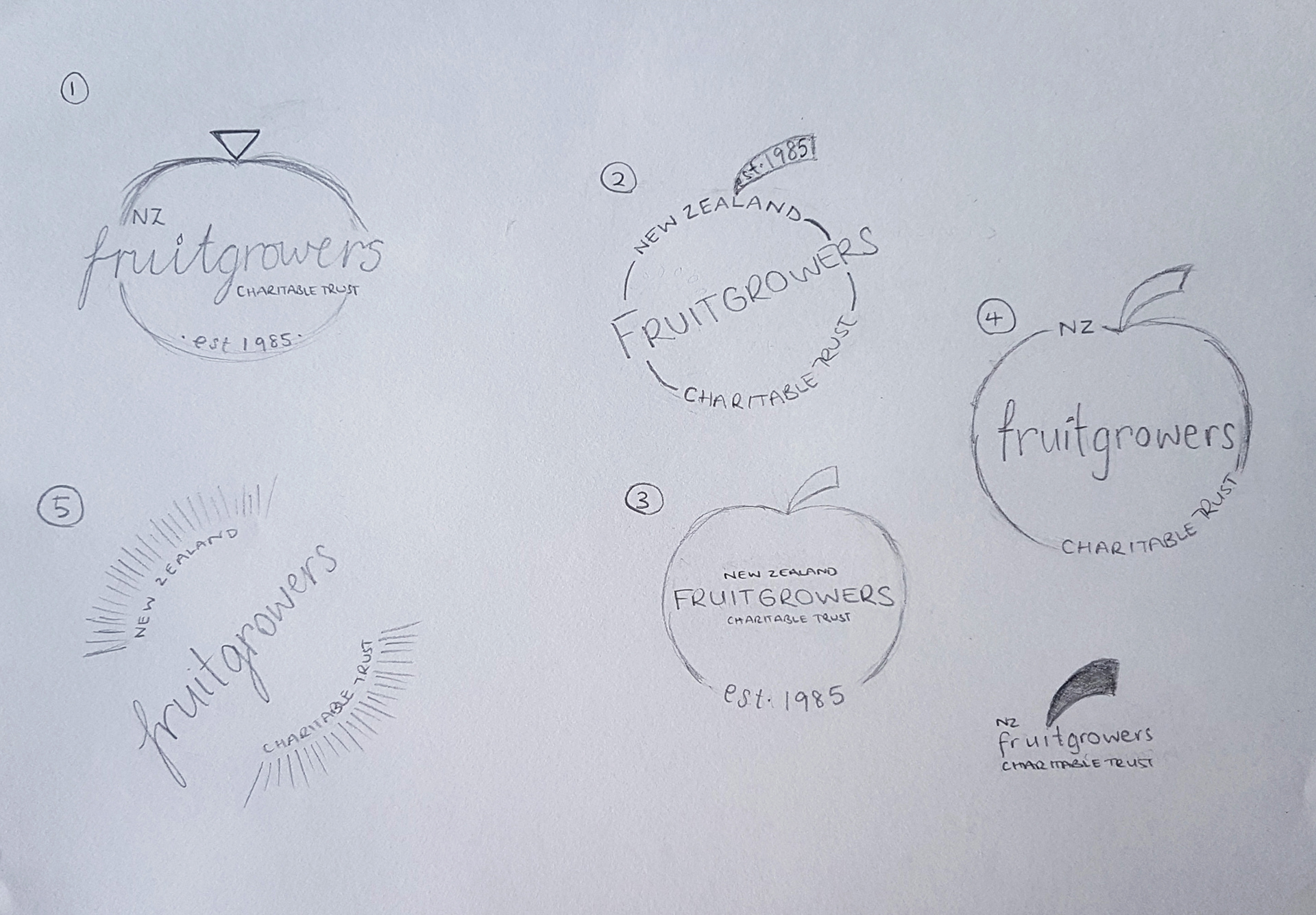 We then began the process of working through digital refinement. These were the next range of concepts sent to the client.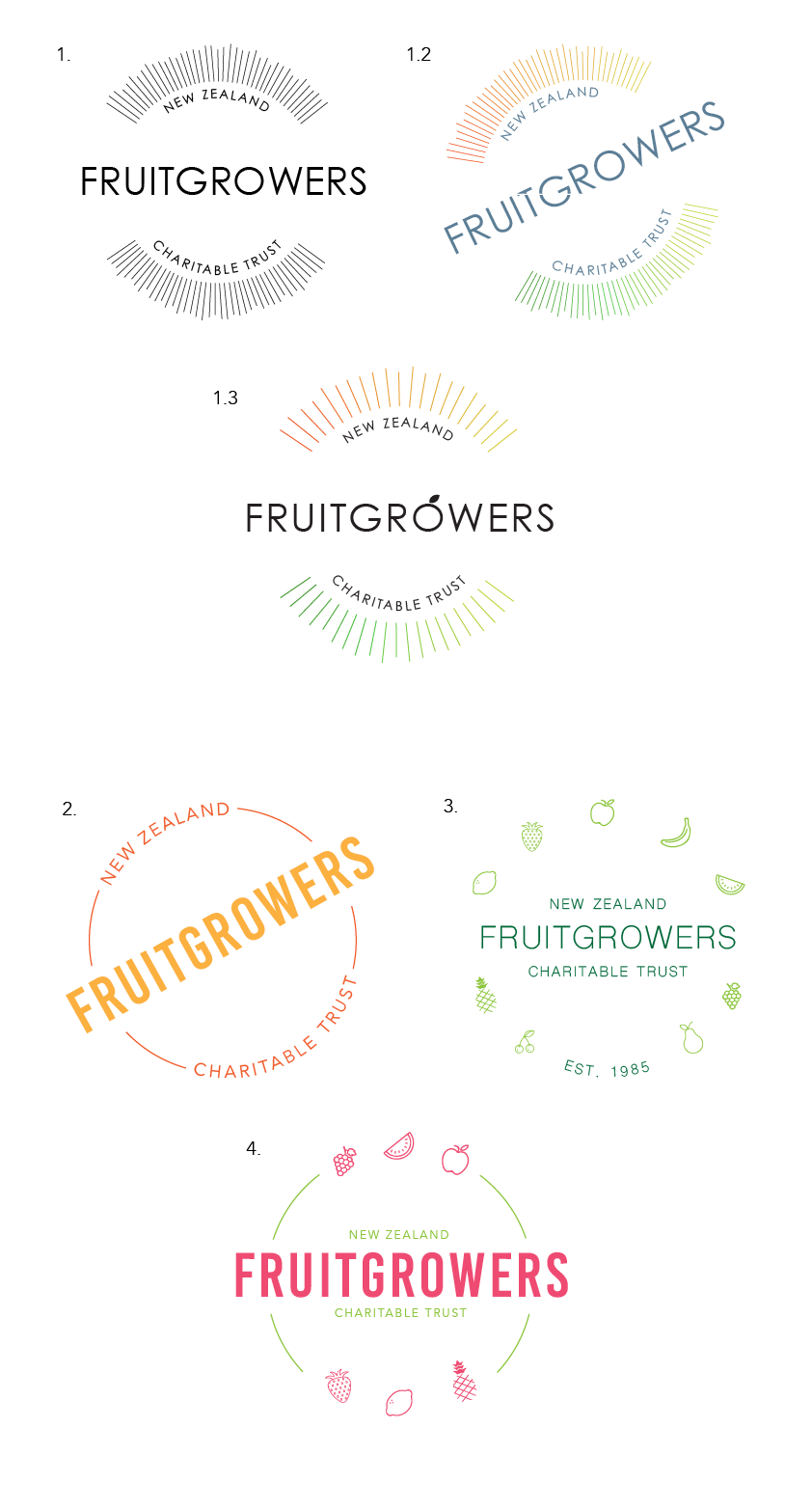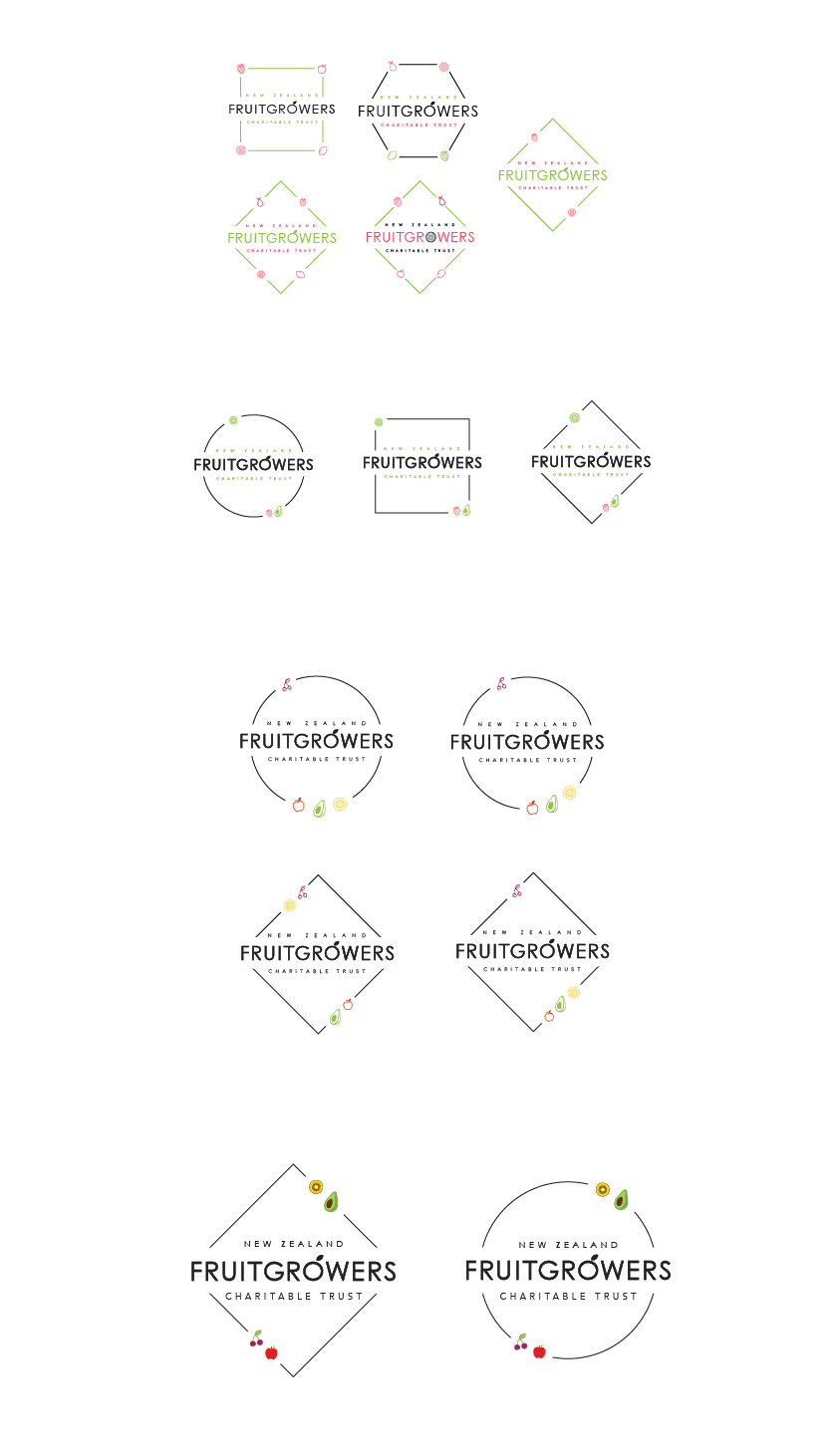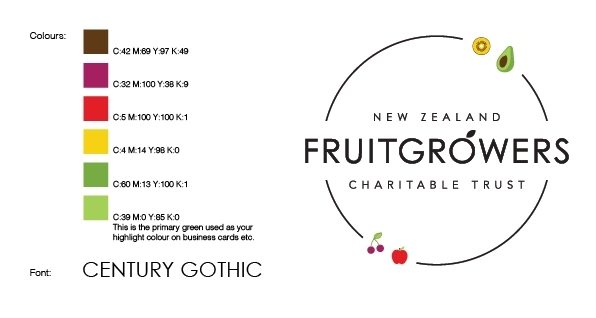 We also explored business cards after finalising the logo.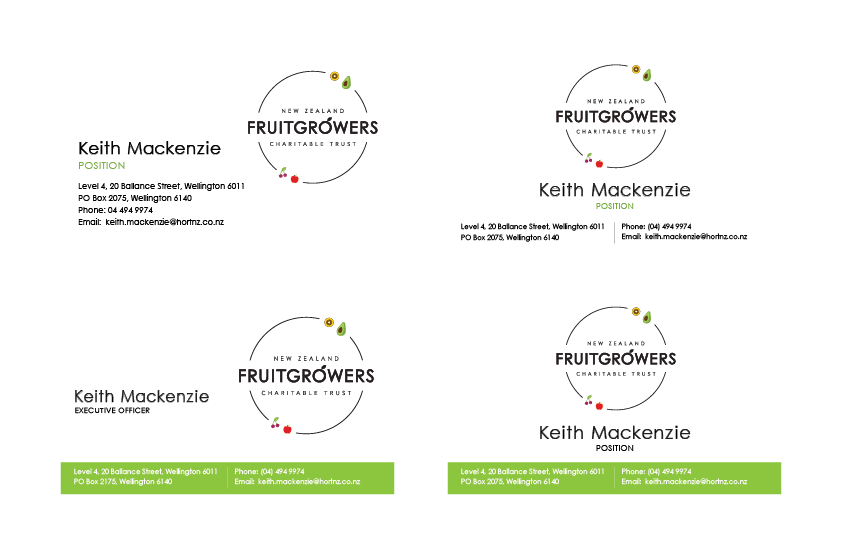 Here is an example of the finished business cards and letterhead in practice. This is the letter of reference the client wrote to me after the work was finished and returned from print.