Project Boost was a group project that I completed along with 2 other students in response to a brief asking us to interrupt young professionals' routines to create face to face contact, build lasting connections and relieve stress from the work week. 
We were the only group to take a different approach with the brief and target employers to have the flow on affect to our target audience, rather than trying to target young professionals directly. This was a really strong decision that proved its value when we presented our idea. 
During our brainstorming we realised that it wasn't feasible to complete our idea to the full extent we would have like given the  6-week time frame, so we needed to decide what we realistically could achieve, and what was most important in order to get the idea across. We decided to focus less on the business concept and more on the initial key stages we could design to hook people into the project. These were; a deliverable box, a website, an introductory video, and a promotional video.
We each took control of a different task. I was assigned the deliverable box, whilst one girl worked on website design and the other took charge of videos. This best utilised our individual strengths, however throughout the project we continued to always work together to achieve a consistent look/feel.
These are a few key snap shots from my work on the packaging/deliverable box: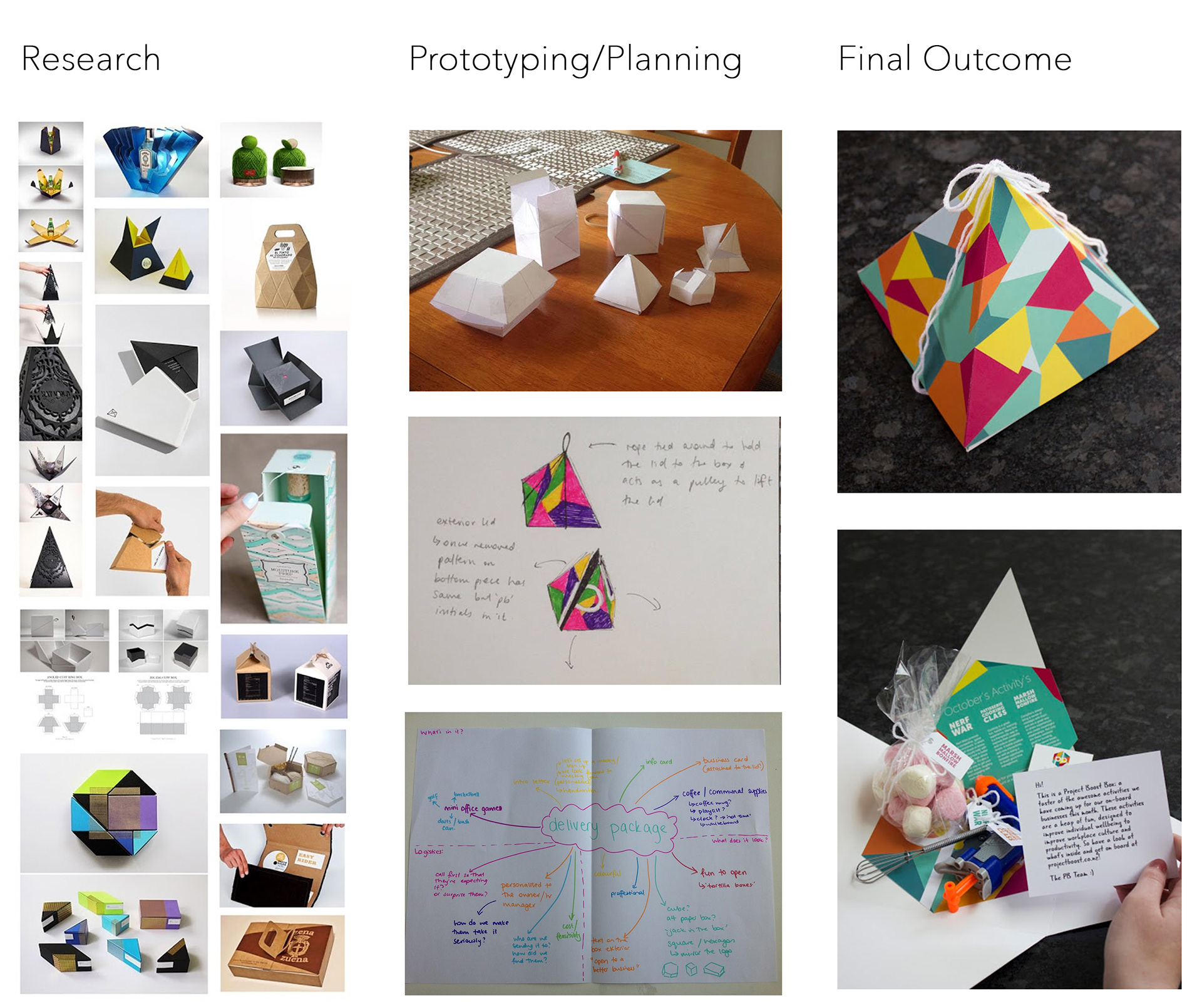 Our final presentation consisted of a video and then some simple slides to illustrate our concept. (The end of this video was our first slide).
We also issued a dossier to accompany our presentation. Below are 2 of the key pages from the dossier that detailed our vision of how this project could continue/grow/develop in the future, and also the rationale we had devised for the decisions we made throughout the project.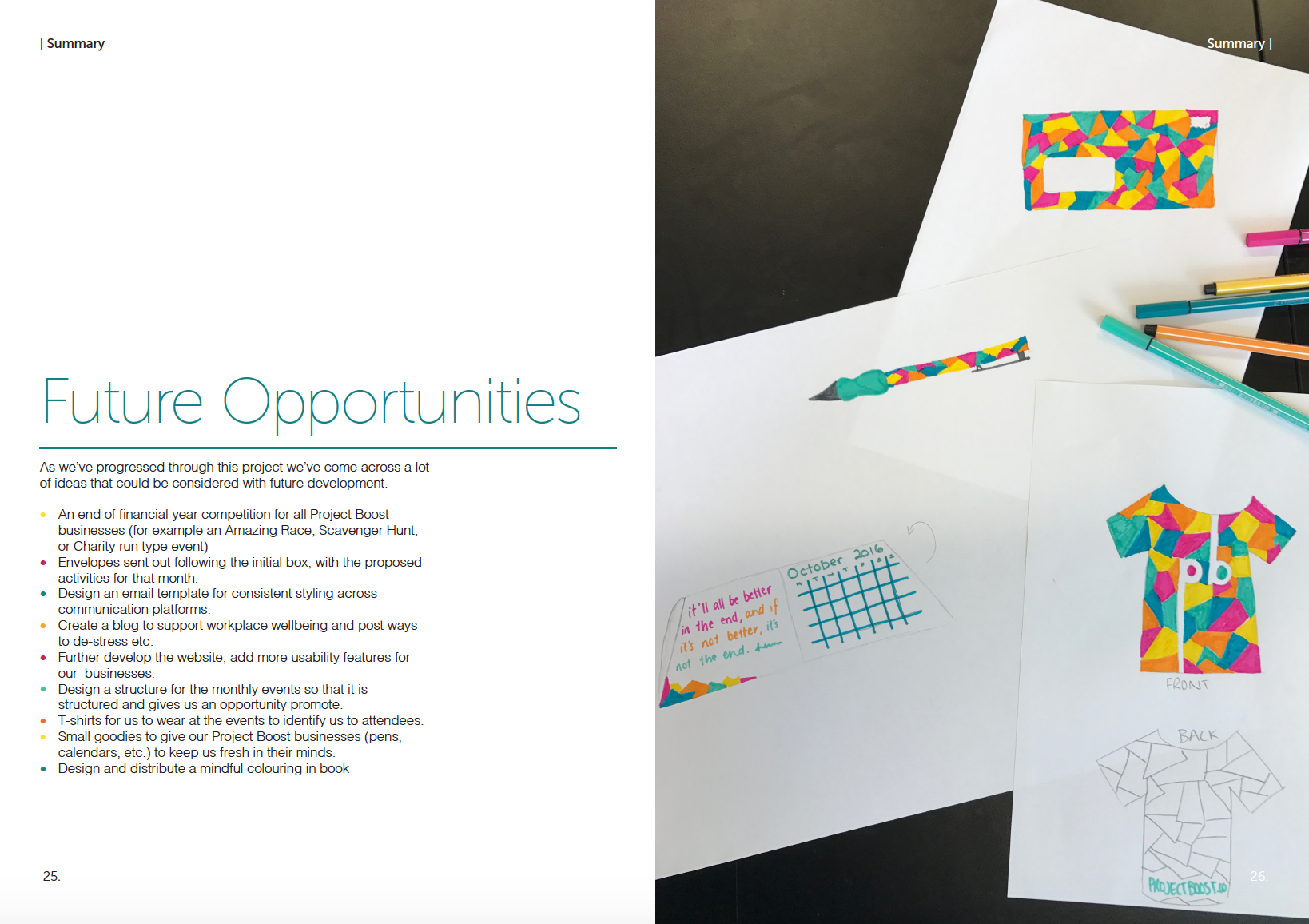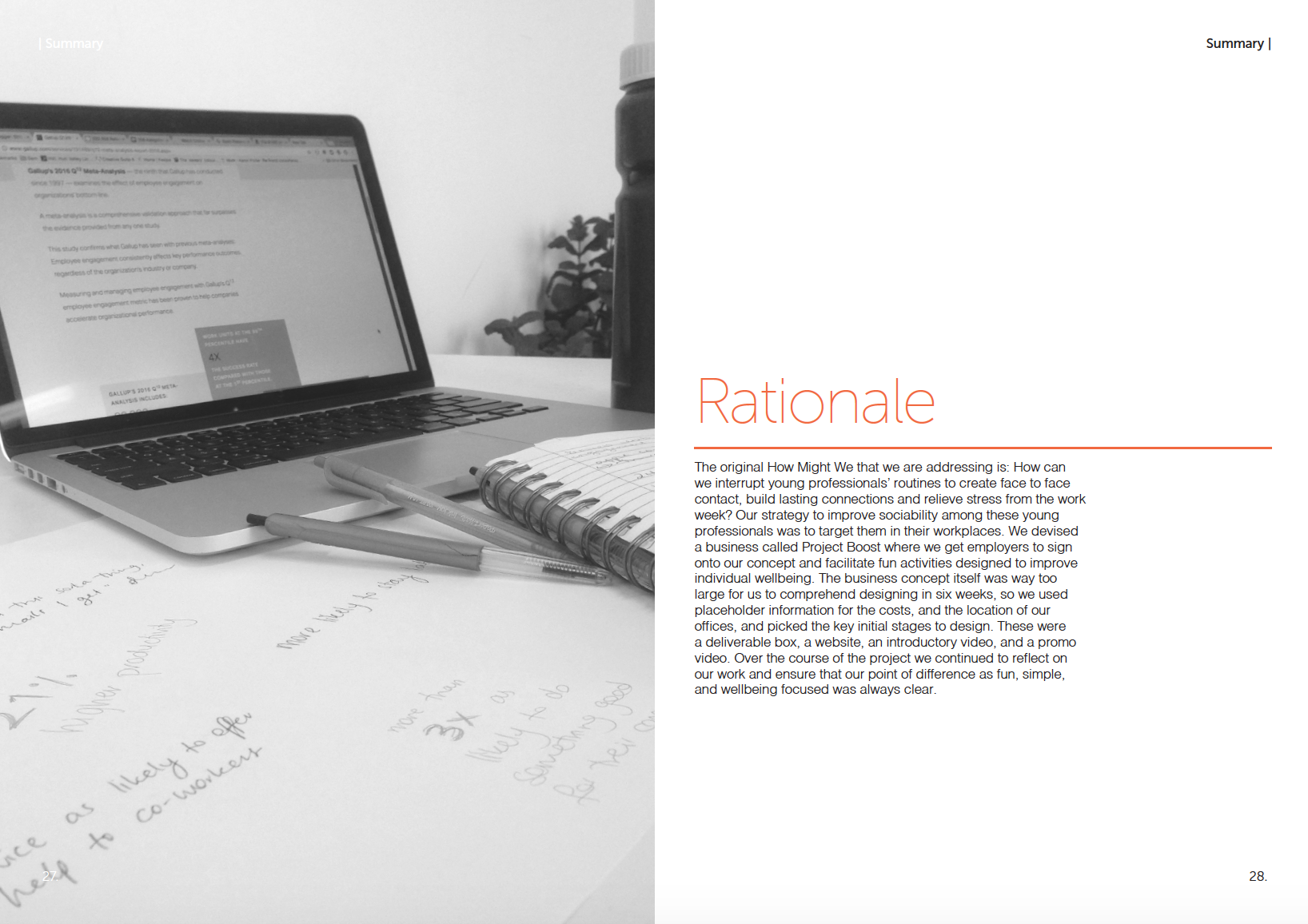 This was one of the most fun projects I have worked on. I was supported by a great team and we were all really invested in making this concept a success. It was great to take a different approach to targeting the audience directly, and I really enjoyed the challenge of creating a feasible business concept by using only design as our tool.